LATEST EXHIBIT


"Visceral" at the S.Carmody Photography Gallery in Maplewood, MO, ran during April and May 2010.

Coffee table books from the exhibit are available and can
be purchased, along with prints in the etsy shop Organic Imagery.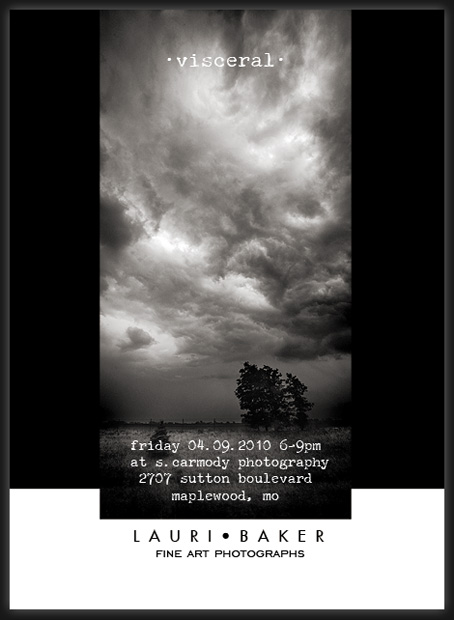 All images and content protected under Federal Copyright Law © 1999-2010 Lauri Baker. All rights Reserved.




More exhibits are in the works, and will be announced here as they get finalized on the calendar. If you'd like to
be notified when new events are planned, subscribe to Lauri's Photography Blog

For photographic imagery of your life, commission Lauri
to create custom photographic art of your pregnancy, babies, or children.
View her portrait portfolios at Lauri Baker Photography.